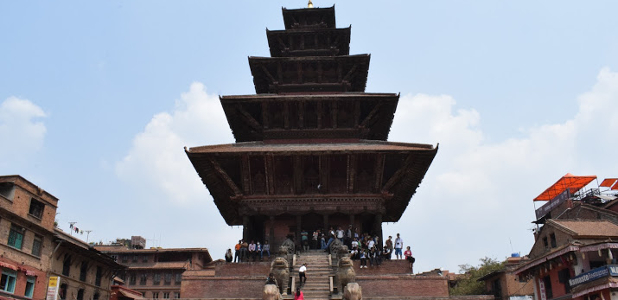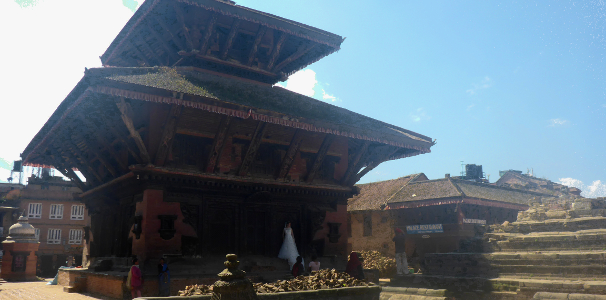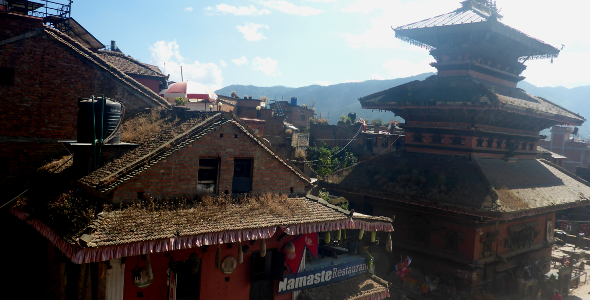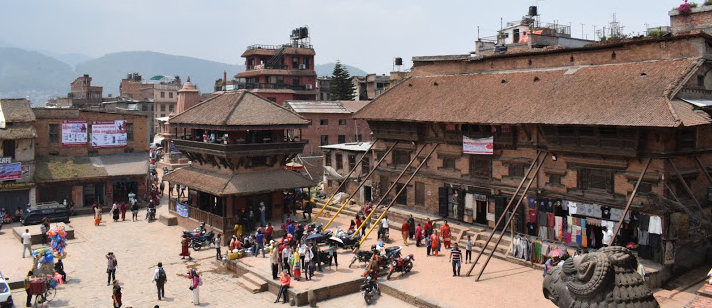 Bhaktapur Tour
Trip Description
A guided tour to the UNESCO world heritage site Bhaktapur.  
Bhaktapur
Known as the City of Devotees, Bhaktapur is one of the three royal cities in Kathmandu Valley.  In this ancient city, you will explore beautiful Hindu temples, pagodas and structures, including 55-window Palace, the Golden Gate and the Lion Gate. Take a detailed look at the exquisite sculptures and woodcarvings; wander around in the city to enjoy the display of magnificent local products, pottery, artworks; and shop for souvenirs. This tour provides an insight into the life and style of the ancient kingdom Bhaktapur.
Bhaktapur is such a charming place that it deserves a few hours to visit the shrines and monuments, shop for souvenirs, and enjoy a meal at a rooftop restaurant.
A visit to another UNESCO world heritage site Kathmandu Durbar Square can be added to the same tour.
Kathmandu Durbar Square, or Hanuman-Dhoka Durbar Square, was strategically located at the heart of the ancient city Kathmandu. Still a central location today, Kathmandu Durbar Square continuously impresses visitors with its exquisite wood carvings and rich history. Once the residence of Nepal's Royal family, the palace is a concert of eastern and western architecture with incredible 50 temples within the vicinity.  The shrines and temples in the square, both Hindu and Buddhist, are mostly pagoda style and were built in the period from 15th to 18th century. The name Hanuman-Dhoka Durbar was from the statue of Hanuman built by King Pratap Malla at the entrance of the royal palace in 1672 AD.
The tour to Bhaktapur takes about half a day, and the visit to Kathmandu Durbar Square is extra 1 to 2 hours.
What is Included
An experienced English-speaking guide
Entrance fees for the temples and monuments included in the itinerary
Private transportation
What is not Included
Meals and beverages
Tips for the guide and the driver ($1 to $2 per person)