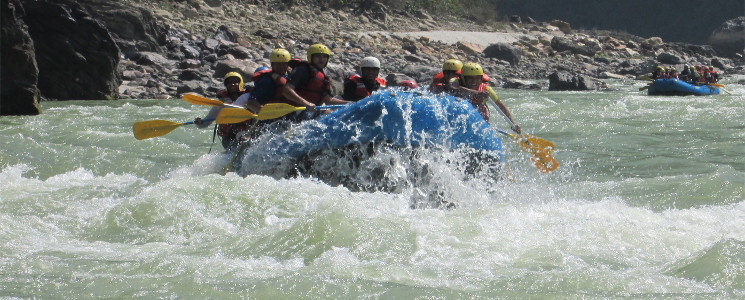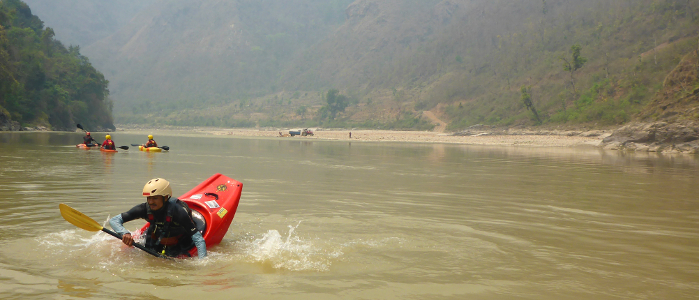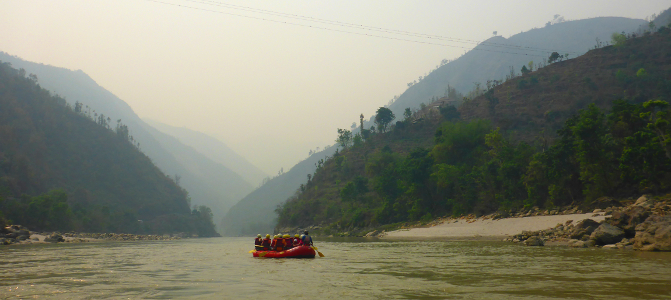 Trishuli River Whitewater Rafting
Trip Description
Nepal is one of the best countries for whitewater rafting thanks to the highest peaks in the world.  Melting snow and rain during the monsoon season crash down through foothills and into rivers, making rapids perfect for rafting.
Trishuli River is one of the popular rivers in Nepal for whitewater rafting. Outside the monsoon season, it offers Class I to Class III rapids for an exciting yet not overly challenging rafting experience.  Spectacular scenery and beautiful white beach along the river are just cherry-on-top.  The river will take you through a few scenic valleys and gorges.  Villages along the river will also provide you an opportunity to glimpse the local people's life and culture.
You will be provided with necessary rafting equipment, safety instruction, and a brief lesson on how to use a paddle before starting this exciting adventurous activity.  You will spend approximately two hours on the river, with a stop at a beach for a break and maybe a picnic lunch. The beaches along the river are fantastic!
The put-in point is about 3-hour's drive from Kathmandu. This activity is great for a day trip. It is also on the way from Kathmandu to Pokhara and to Chitwan.  If you are heading to either location, this activity can fit in your schedule easily without requiring an additional day.
What is Included
A qualified rafting guide
Equipment required for rafting, including a paddle, helmet and life jacket, as well as a rafting boat for the group
Transportation for the activity
Lunch
Important Notes
Weather conditions and unexpected natural disasters could result in alternations of the itinerary or cancellation of the trip for safety purposes.  The group leader will take their best effort to make your trip experience enjoyable.
Due to the nature of the activity, it may involve some degree of risk.  Obtaining travel insurance is recommended.