Welcome to Skyway Nepal Treks
We will Take You to Experience Heaven
"Heaven is a myth. Nepal is real."* There is no quote that describes Nepal better than this
one. From UNESCO world heritage sites to wildlife to the world's highest mountain peaks,
Nepal is an exciting travel destination for all categories of travelers.
With years of trekking experience, staff in Skyway Nepal Treks strives to provide quality of
services and memorable experience. We are passionate about showing you the rich cultural
heritage and natural wonders in Nepal. No matter whether you enjoy cultural and historical
tours or prefer being challenged by nature, no matter whether you travel alone or with a
group, and no matter whether you want a short vacation or a long trek, we have solutions for
you.
Not only do we treat our guides and porters with compassion, we also believe in giving back
to the society. Skyway Nepal Treks donates part of its profit to Project iBelieve, a charity
project that provides financial support to Nepali children with their education. By travelling
with us, you will give these children a better life.
Your next travel destination is Nepal. We will take you to experience heaven!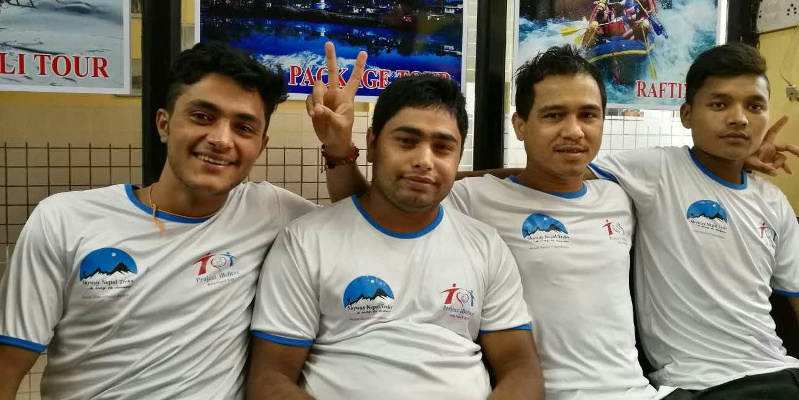 Bal Darnal
Managing Director and Co-founder

Once a mountain boy from the Everest region, Bal is a natural trekking leader who truly
enjoys sharing the majestic views of the Himalayas with his clients. With many years'
experience of serving clients from all over the world, Bal possesses a wealth of knowledge in
the trekking industry.
Worked as a porter before, Bal has a genuine compassion for his guide and porter team
members. Together with his business partner Binod, Bal would like to build a dedicated
team with fairness and professionalism, and advocate a higher standard for guides and
porters in the trekking industry.
Living in one of the poorest countries in the world, Bal had limited access to education in his
childhood. He understands education is key to improving the lives of people in the
Himalayas. He believes in giving back to the community. Besides serving his clients,
another passion of Bal's is volunteering for Project iBelieve, a project that supports Nepali
Children's education.
Binod Osti
Executive Director and Co-founder
Born in the Gorkha District of Nepal, Binod has been working in the trekking industry for over
a decade. Starting as a porter, Binod worked his way up to a guide, to a trekking leader, and
then to an office manager before establishing Skyway Nepal Trek with his colleague Bal
Darnal. He has been to almost all the tourism sites in Nepal and knows many trekking
routes inside out.
Binod believes in operating the business with honesty, good services, and a dedicated team.
His business motto is providing clients with great travel solutions and quality of services, and
helping staff members build a better life together in Nepal.
To Binod, mountains are his life; mountains are his passion; and mountains are his future.
With extensive trekking experience, Binod is passionate about introducing the cultural and
natural wonders of Nepal to the world.

Quality of Service as Top Priority
We care about each customer's travel experience. Your satisfaction is our top priority. With
extensive experience in the trekking industry, we know the business well. We understand
each group has different needs, and provide tailored service to ensure our customers have
great travel experience with us. If you have special requests, let us know and we will try our
best to meet them. If you have concerns, let us know and we will address them. We are
here to provide you with the best travel solutions and the best travel experience.
Responsible Tour Operator
We are committed to sustainable tourism. In each trip, our team members try their best to
minimize negative impacts on environment, help customers understand current social,
economic and environmental issues in Nepal, and advocate responsible tourism.
Our guides and porters are our valuable assets. We strive to provide learning opportunities
to our staff, improve working conditions of guides and porters, and compensate them fairly.

Small Group Size
The maximum group size of our trips is 14. The small group size nature of our trips ensures
each customer receives a high level of service and each group has a high level of cohesion.
During each trip, our guide or trekking leader is accessible to each member in the group.
They work hard to make sure the group members' concerns are addressed and the trip is
enjoyable.
Customized Itineraries
There are many ways to explore Nepal. If you are looking for something specific and our
existing itineraries do not meet your needs, feel free to talk to us and we would be happy to
create a customized itinerary for you.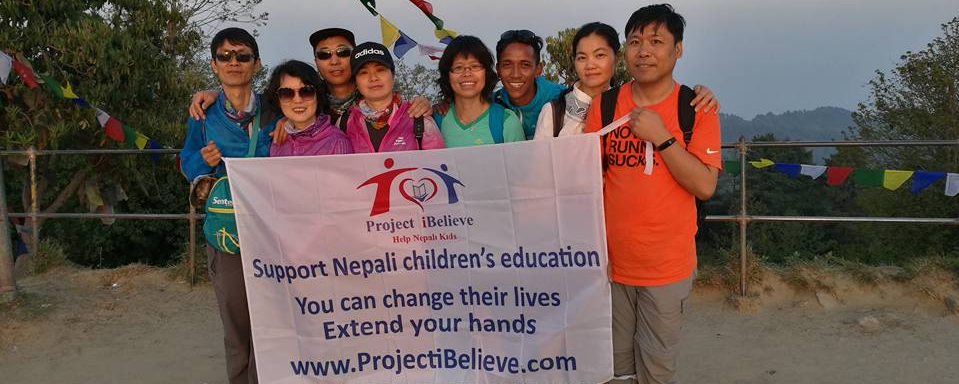 Community Initiatives
Skyway Nepal Treks proudly supports Project iBelieve by donating part of the company's
profit to the project. Project iBelieve is a charity project that provides financial assistance to
Nepali Children with their education, and helps schools in remote areas improve English
teaching quality and run extracurricular activities. By travelling with us, you will give these
children a better life.
Customer Appreciation Discount
Nepal is such an amazing travel destination that you want to come again and again. We
want to show you all the natural wonders in this country. For our return customers who have
taken one or more trips of 10 days or longer with us, we would like to offer you a 5%
discount off the price of your next trip. We appreciate your support, and look forward to
serving you again.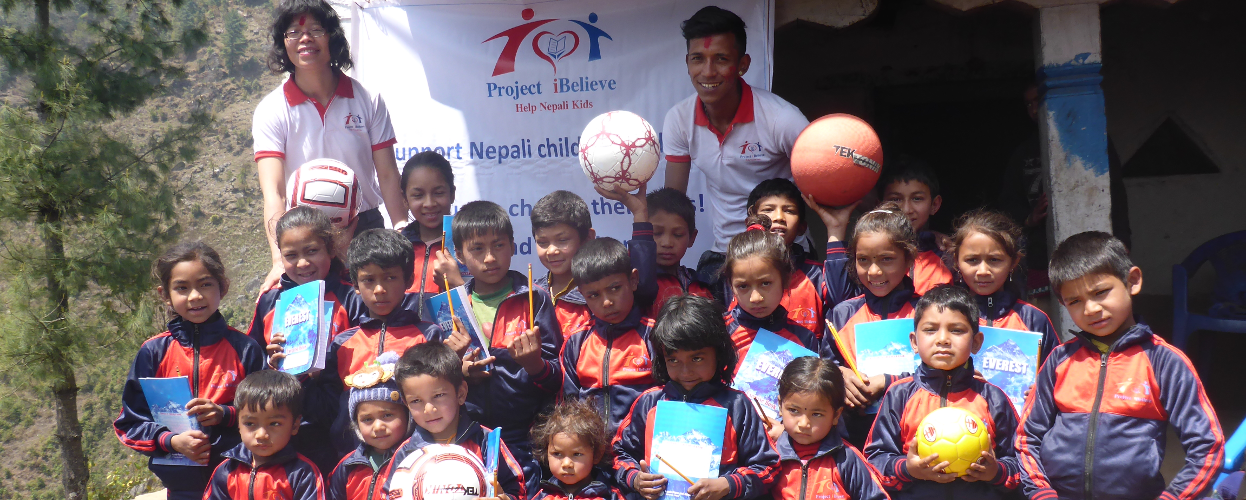 Supporting Project iBelieve
Despite the rich cultural and natural heritage, Nepal is one of the poorest countries in the
world. Many Nepali struggle to get enough food and stay sheltered. Education rate is very
low. People with little education can only work in the field or as a laborer. On every trekking
route in Nepal, you can see porters carrying heavy loads. They work hard, yet what they
make is barely enough to support their families. In many cases, their children have to drop
out from school and work as laborers too to support their families. Without education, they
cannot find a decent job.
Life is hard, especially for people who live in the remote mountain areas. Generation by
generation, they live a hard life with little hope to change. The only way to break this vicious
cycle is education.
Born in the remote areas and having worked as a porter before, both Bal Darnal and Binod
Osti (the two co-founders of Skyway Nepel Treks) understand education is important to
Children. They believe with education children will have a better life in the future.
Through Project iBelieve, they are committed to helping Nepali children in remote areas gain
better access to education. Part of Skyway Nepal Treks' profit will be donated to Project
iBelieve and used on Children's stationery, clothing, lunch programs, sport equipment, etc.
Bal Darnal also volunteers for Project iBelieve as a Program Manager. He oversees the
project operations in Nepal, coordinates with supported schools and students, and liaisons
with the project head office in Canada.
To learn more about Project iBelieve or get involved, please visit ProjectiBelieve.com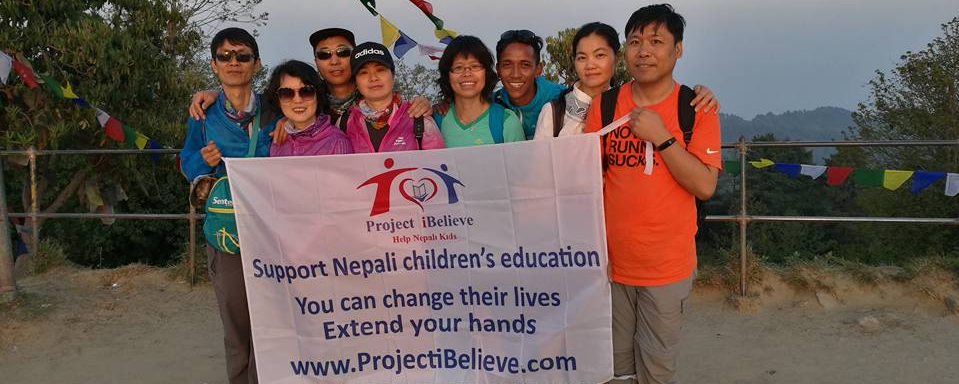 Culture, Nature & Wildlife Tours
Annapurna Region Trekking